Event Recap: The Battle Against Illicit Fishing
Watch the full recording here:

On September 29th, the American Security Project held an event, "The Battle Against Illicit Fishing," featuring two panel discussions concerning the threat of illegal, unreported, and unregulated (IUU) fishing. The first panel of experts provided context to the obstacles complicating the fight against IUU fishing. The second panel focused on the collaborative solutions to IUU enforcement through public-private partnership initiatives.  
Challenges Associated with Combatting IUU Fishing 
The first panel of experts, moderated by Miami-based Associated Press reporter Joshua Goodman, included the Liberian Minister of Defense, Hon. Major Gen. Daniel Dee Ziankahn, Jr., (Rtd)., Admiral William Fallon, USN (Ret.), Rear Admiral Scott Clendenin, USCG, and Sea Shepherd CEO Alex Cornelissen. 
Liberian Defense Minister Daniel Ziankahn opened the conversation by emphasizing the relationship between combatting IUU fishing practices and creating food security in Liberia. Implementing enforcement models in developing nations is essential to addressing IUU fishing issues. Ziankahn highlighted the Liberian government's partnership with the non-profit organization Sea Shepherd. Sea Shepherd helped the government police the Liberian exclusive economic zone (EEZ) to deter illegal fishing vessels and protect Liberian fish stocks.  
Admiral Fallon stressed the importance of generating awareness in the United States around the sourcing of IUU fishing. "For most folks, it's out of sight, out of mind," he said, adding that U.S. seafood consumers need to think deeper about the seafood supply chain to create corporate accountability. Additionally, the vastness of the sea itself and the ability of IUU fishing vessels to navigate distant waters outside of nations' EEZs poses logistical enforcement problems. According to Fallon, equipping underdeveloped countries with the required resources and training to monitor IUU fishing practices within their waters can present a united front to this threat. 
Rear Admiral Clendenin of the United States Coast Guard took a slightly different approach by emphasizing the need for shared intelligence between agencies, governments, and organizations. While the Coast Guard already operates with a significant presence in U.S. coastal waters, Clendenin highlighted the value of collaboration—in developing response policy, "It's not just a coast guard strategy, it's about how we partner to bring about change," he said. Having a "robust conversation and engagement with partners" will fill intelligence gaps that can help enforcers better understand the problems posed by IUU fishing.   
Sea Shepherd CEO Alex Cornelissen first noted that oceanic ecosystems are suffering due to IUU fishing practices. To deter such detrimental IUU fishing activities, Cornelissen called for enforcement in the form of vessel boardings and inspections to ensure compliance and penalties like fines and vessel confiscations. In answering a question regarding what successful action against IUU fishing looks like, he told a story of a vessel interdiction and arrest within the Liberian EEZ.  As a result of this arrest, an estimated 1.5 million sharks were saved over two years. While the outlook from Cornelissen's perspective has been dire, efforts such as the Sea Shepherd-Liberian partnership have proven effective in combatting IUU fishing in Liberian waters.  
Developing Strategic Public-Private Partnerships
The second panel of experts, moderated by ASP's Senior Fellow for Climate Security David Haines, included Stimson Center Senior Fellow and Director of Environmental Security Sally Yozell, Charles Rego, and Director of Sea Shepherd Campaigns, Captain Peter Hammarstedt.  
Sally Yozell characterized IUU fishing as "rob[bing] coastal nations of their right to resources," as an industry generating annual illicit profits of up to $23 billion a year and comprising 20-50% of global fishing catch. However, Yozell explained that the "research to action model" exemplifies successful public-private partnership from a policymaking standpoint. Yozell described the model as first conducting research on the ground, then drafting policy recommendations in response to findings, and finally seeking political partnerships to help implement effective policy. In responding to the complex, opaque, and nebulous nature of the IUU fishing scheme, conducted through veiled transshipments at sea and supply chain switches, Yozell emphasized that "partnerships are essential." 
Charles Rego commended the work of NGOs, private organizations, and universities in researching and responding to IUU fishing threats. Rego acknowledged that the private sector has long been well equipped to "provide the Department of Defense with a broader lens as to what the issue is." He acknowledged Sea Shepherd's global role in understanding fishery stocks, IUU fishing fleets' regional and national movements, and the resulting impact on developing nations.  
Captain Peter Hammarstedt shared his realization that for Sea Shepherd to "be serious about saving the oceans and turning the tides of destruction, [they] had to partner with developing island and coastal states." He lauded Sea Shepherd's ongoing partnerships with African coastal and island states resulting in 73 IUU fishing vessel interdictions over the past five years. Hammarstedt also stressed the importance of 'shiprider' agreements, which help train developing nations to police IUU fishing practices within their EEZs and encourage enforcement presence.  
In conclusion, the panelists fielded a question about building a regional or global coalition to combat illegal fishing. The panelists highlighted some existing regional coalitions such as FISH-i Africa and Stop Illegal Fishing as models for coalitions to be part of the solution to IUU fishing. Overall, there was a consensus that more should be done to collaborate and present a solid united front against the threat of IUU fishing in the future.  
About the Speakers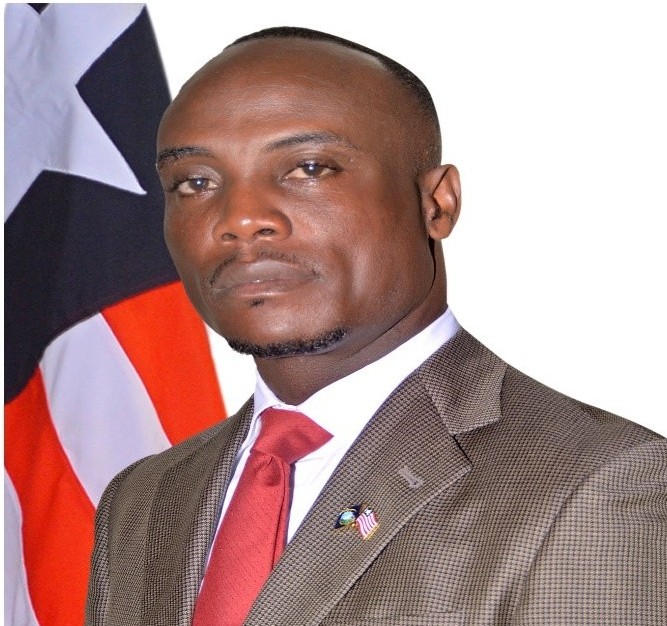 Minister Daniel D. Ziankahn, Jr., a retired Major General, is the thirty-sixth Minister of National Defense of Liberia. He is one of Liberia's most decorated retired senior military leaders, bringing both theoretical and practical knowledge to the table in managing the defense sector of Liberia.
Minister Ziankahn holds a Master of Military Art and Science (MMAS) from the U.S. Army Command and General Staff College, Fort Leavenworth, Kansas, USA. Honorable Ziankahn acquired an executive education from the Harvard Kennedy School by attending the Senior Managers in Government and Senior Leaders in National and International Security courses. Minister Ziankahn also received a bachelor's degree- BBA in Business Management- from AME Zion University, Liberia.
Admiral William J. Fallon retired from the U.S. Navy after a distinguished 40-year military and strategic leadership career. He has led U.S. and Allied forces in eight separate commands and played a leadership role in military and diplomatic matters at the highest levels of the U.S. government.
As head of U.S. Central Command, Admiral Fallon directed all U.S. military operations in the Middle East, Central Asia, and the Horn of Africa, focusing on combat efforts in Iraq and Afghanistan. He led the U.S. Pacific Command for two years, directing political-military activities in the Asia-Pacific region. His achievements include a resumption of military engagement with China, new outreach to India, a new agreement on a strategic framework with Japan, and humanitarian assistance to the victims of the 2004 Tsunami in South East Asia. He also served as Presidential Envoy to Japan, handling bi-lateral relations after the collision of a U.S. submarine and a Japanese fishing vessel.
Admiral Fallon was serving in the Pentagon as Vice Chief of the Navy on September 11, 2001. He directed the recovery of Navy staff in the wake of the attack and led the planning of the retaliatory attacks on Al Qaeda and Taliban forces in Afghanistan. He later commanded the U.S. Atlantic Fleet and U.S. Fleet Forces Command, with responsibility for the readiness of U.S. Naval forces worldwide.
Rear Admiral Scott Clendenin serves as the U.S. Coast Guard Assistant Commandant for Response Policy. He is responsible for U.S. Coast Guard policy in seven operational mission areas, including emergency management and disaster response, defense operations, law enforcement, search and rescue, maritime security, counterterrorism, and marine environmental response.

Captain Alex Cornelissen is the current Chief Executive Officer for Sea Shepherd Global, an organization dedicated to protecting marine wildlife and ending habitat destruction in the world's oceans. He first joined the organization in 2002, steadily gathering extensive experience and leadership skills. Having participated in more than 25 Sea Shepherd campaigns, he has played a crucial role in protecting marine wildlife globally.
Sally Yozell is a Senior Fellow and Director of the Environmental Security program at the Stimson Center. Yozell's research examines the suite of environmental threats that can undermine national, regional, or global security. Her work focuses on ocean security, climate security, and wildlife protection.
Before joining Stimson, Yozell was a Senior Advisor to the Secretary of State. She provided advice and technical expertise to advance U.S. policies related to the ocean, climate, and wildlife protection in the international arena. She joined the State Department to support and manage the Our Ocean Conferences in 2014 and 2016. Her efforts helped steward close to $10 billion in conservation commitments and investments in marine protected areas, including expanding the Pacific Remote Islands and the Papahānaumokuākea Marine National Monuments.
Peter Hammarstedt Swedish-American Peter Hammarstedt, 36, is the Director of Campaigns for Sea Shepherd and is Chairman of Sea Shepherd Australia. He is captain of the ocean-going vessel Bob Barker, having spent more than 18 years at-sea including 10 years in Antarctica.
In 2014/15, the Bob Barker, with Peter as captain, set the world record for the longest pursuit of a poaching vessel at sea after chasing the Interpol-wanted fishing vessel Thunder for 110 days, covering three oceans and 11,000 nautical miles, before its captain intentionally sank his own vessel in the Gulf of Guinea in a bid to destroy evidence.
Since then, Peter, has provided civilian offshore patrol vessels (COPVs), under so-called 'ship rider' agreements, to the African coastal states of Liberia, Gabon, São Tomé and Príncipe, Benin, Namibia, The Gambia and Tanzania in order to combat illegal, unreported and unregulated (IUU) fishing.
On-going partnerships between Sea Shepherd and the law enforcement agents of African coastal and island States have resulted in the arrest of 73 vessels for illegal fishing and other fisheries crimes over the past five years; joint at-sea patrols have detected and deterred IUU fishing activity while also monitoring legal compliance by licensed fishing operators. The COPVs have served as critical platforms for capacity-building of law enforcement agencies in increasing monitoring, control and surveillance capabilities in the maritime domain.
Charles Rego enlisted in the Air Force in August 1994 as an F-15 Fighter Aircraft Technician and spent time on active duty and in the Air Force and Navy Reserves. While enlisted, he also served as an MH-60G Flight Engineer and Special Agent. As a Special Agent in Charge, Rego was responsible for all Air Force counterintelligence, counterterrorism, and protective service operations impacting Air Force interests throughout South Florida. In October 2015, he received a direct commission in the Navy Reserve and now serves as the Division Officer for a U.S. Southern Command Targeting Team. Rego has been stationed in Hurlburt Field, FL; the Federal Law Enforcement Training Center, Glynco, GA; and Homestead Air Reserve Base (HARB), FL. Rego has deployed in support of many operations and exercises throughout U.S. Southern and Central Commands. Rego owns South Florida Lab Testing and Cambridge Commercial Capital, where he consults wealth management divisions of financial institutions.
Moderators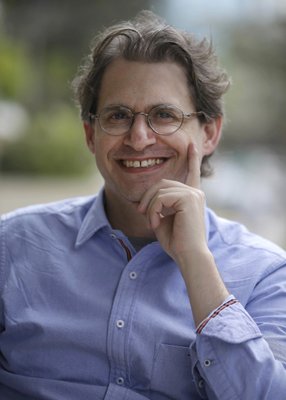 Joshua Goodman is a Miami-based Latin America Correspondent for The Associated Press (AP), previously oversaw the AP's coverage in the Andes and has worked and lived as a journalist in Argentina, Brazil, Colombia, and Venezuela. He possesses more than two decades worth of experience working in Latin America and has reported from 13 different countries in the region. He has served as News Director Bureau Chief for Colombia, Venezuela, and Panama, leading big stories such as anti-government unrest in Venezuela and the volatile Colombian peace process.

David Haines is a Senior Fellow for Climate Security at the American Security Project. His research examines the national security implications of climate change.
From 2006-2020 he was an officer and aviator in the United States Marine Corps. He completed his active-duty service at the United States Naval Academy. He served as the Associate Chair for the Political Science Department and taught both American Government and the Politics of Irregular Warfare.
Haines was previously stationed in San Diego as an MV-22B Osprey pilot and Okinawa, Japan as a CH-46E pilot. He has deployed multiple times to the Middle East and in Southeast Asia.